Our Unity and Solidarity transform lives.
Transformed lives build societies that are:
Inclusive
Culturally Rich
Fair
Sustainable
Inclusive
Impact

0

+
Settlements Impacted

0
People touched

0
School children touched in 5 years

0

+
Families impacted during the pandemic

0

+
Students supported for education in 5 years

0

+
Rupees lending support in 5 years

0

+
Women in Empowerment initiatives

0

+
Families in wellness programs / year
Image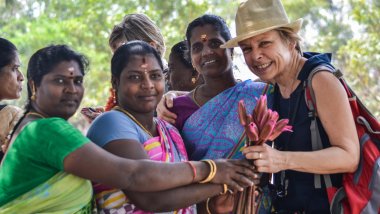 AVAG
Founded in 1983, Auroville Village Action Group (AVAG) is a unit under Auroville Village Action Trust (AVAT) committed to grassroots and holistic community building in the bio-region of Auroville. We exist as a non-governmental organization promoting integrated development in the Vanur Block of Villupuram District in Tamil Nadu, India.
Vision
To attain a society that is inclusive, culturally rich, fair and sustainable and to reveal the innate wisdom and manifest the full potential of rural communities through collaborative efforts.
The emphasis is not on charity or service, but co-development, and to foster holistic development through solidarity and cooperation within the communities. In our inclusive community-building mission, we work with all sections of society irrespective of class, caste, gender, and religion.
Image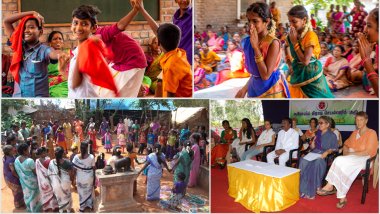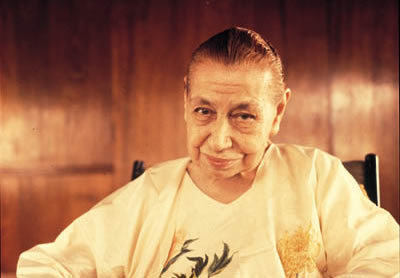 Area of Intervention
We address these thematic areas through the  network of various community based organizations like the Udhayam Women Federation, women and men's groups, PAALAM youth network, ABSCA, and the leaders, Farmer Producer Groups and the teachers in the communities.

AVAG has made significant strides in empowering marginalized communities, particularly women, in our region. As a local resident, I am deeply moved by the organization's unwavering dedication to equity and social justice. AVAG's approach prioritizes community engagement, and they consistently listen to the voices of the people, responding to their needs with empathy and understanding. Witnessing the positive impact of AVAG's work on the community has been a personal source of inspiration for me, and I make it a point to attend all of their events to recharge my own energy.
- Seenu Venugopal, Best teacher awardee and a long-term associate of Auroville and AVAG.

Whenever I have an opportunity to meet large groups of women members of AVAG's Self-help groups, I feel real joy in their collective joy and fervor. Here are women who, more often than not, are facing lots of difficulties in their lives, being usually the most responsible member of their families, and yet they are so fresh, so quick at laughing, always immaculately dressed, a marvel to look at really. One would like to be able to do so much to help them.
- Alain Bernard, long-term Aurovillian and an Executive of AVAG

I greatly appreciate the work of AVAG in its campaign to fight the spread of the pandemic. This organisation collaborated effectively with the villages and different government departments to support around 20 000 families in the Vanur block of Villupuram district through education, and supply of hygiene materials, and immune boosters. Food essentials were also supplied to the migrant workers, the most marginalised, and vulnerable, and people affected by the pandemic.
- Dr. Jayaprakash, Block Medical Officer, Vanur block.

As a proud member of Udhayam Women's Federation, I want to express my gratitude to AVAG for its remarkable AVVAI revolving fund scheme, which has been a consistent source of support for the education of girls in our area. This project is more flexible in meeting the needs of individuals and providing timely support. This project has been particularly helpful during the pandemic when many faced financial difficulties in repaying loans, thanks to its empathetic approach. The AVVAI project truly reflects the human touch that is needed in community development efforts, and we are honored to have it as a valuable resource for our community.
- Jeyanthi, A member of Udhaym Women's Federation
Our Core Motivations
In response to the complex set of conditions that results in gender inequity, poverty and limited access to resources for development, we have designed a multifaceted development program to reveal the innate wisdom and manifest the full potential of rural communities through collaborative efforts.
Our Core Motivations are in line with  the Sustainable Development Goals (SDG) set by the UN and the development goals of India:
Financial Inclusion Support to livelihood and business initiatives Training in business development
Millet for All project to support millet growers Promoting millet based food and snacks Advocacy for the sustainable use of millets Home Garden Projects Distribution of food essentials to the marginalised during emergencies like the pandemic and floods.
Auroville Bioregional Sports and Cultural Association (ABSCA ) Kabbadi for Change and sports events Health camps and health education De-Addiction programs Alternative treatments - homeopathy, siddha, Ayurveda Yoga and laughter yoga Counselling and healing
AVVAI - A sustainable financial model for the education of schoolgirls Exposure Trips Continuous trainings through workshops, seminars and meetings Summer camp Collaboration with the government schools to improve the infrastructure and curriculum.
Gender equality workshops for men, women and children. Gender Sensitization of the communities Women Power Project Women's Solidarity Festival
Installing hand pumps and bore wells Collaboration with other units in Auroville to set up community water purifiers.
Affordable & Clean Energy
Collaboration with the government to promote smokeless stoves and biogas. Ecolife Store - Access to eco-friendly products
Industry, Motivation & Infrastructure
Micro Projects and Work Camps for the communities benefit Support to business initiatives in the bioregion. AVAL, an ethical and social enterprise
Sustainable Cities & Communities
Linkage with nationalised banks and government to build and improve housing conditions Exposure to low cost and innovative housing solutions. Access to finance to build and improve housing.
Tsunami relief and rehabilitation Flood relief initiatives Pandemic response works Collaboration with the government in disaster management
Peace, Justice & Strong Institutions
Udhayam Women's Federation supporting around 300 women's groups Paalam Youth Program in the bioregion of Auroville Working with elected, traditional, youth and women leaders Exchange Program for inclusive development
Partnerships for the Goals
Auroville partnerships Partnerships with other development-focused government and non-governmental organizations
Latest Updates
 In the picturesque and rustic rural landscapes of Auroville,Tamil Nadu, India, where women's lives are penned within the confines of financial constraints and societal norms, a captivating female centric movement has begun to blossom. Under the leadership of AVAG's director, Ms.
On the 27th of September, 2023, a collaborative effort between AVAG, a dedicated Bank Manager from India Bank,Vivek Maurya, and an official from the Block Development Office Mukya Sevika - Egalvalli came to fruition.