Image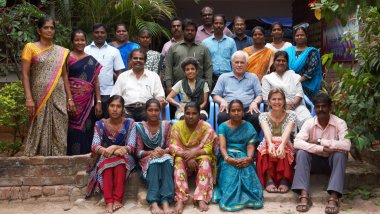 Our strength is our team; We have a group of dedicated individuals from Auroville and the Bio-region, who contribute their time and expertise for the empowerment of local communities.
Management Team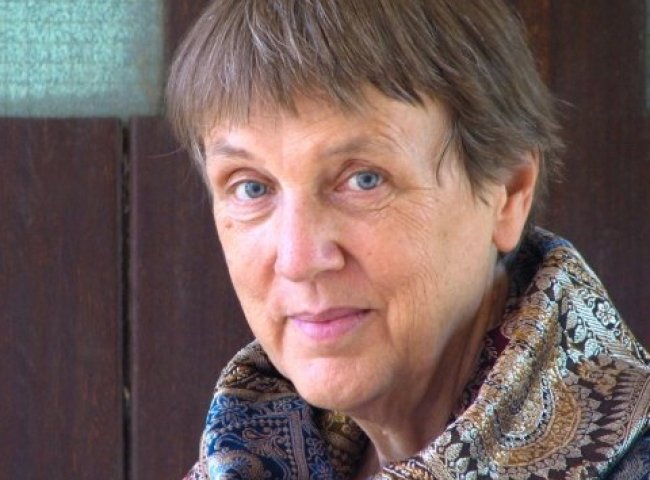 Born 1943 in New York, Bhavana left the USA in the mid-1960s for what she called "the university of the road", arriving in Auroville in 1971. In 1983, Bhavana founded Auroville Village Action Group, pioneering the development work that, for her, was essential to manifesting the dream of Auroville. Besides fundraising and administrative work, Bhavana helped many young Tamilians develop their skills, remaining available to them for counsel throughout her life. She held daily meditation and Savitri reading and introduced many to Vipassana through organizing retreats. Bhavana passed away on 11 May, 2011 in the community she loved and served joyfully for 40 years, and was buried in Vérité's "wisdom tope".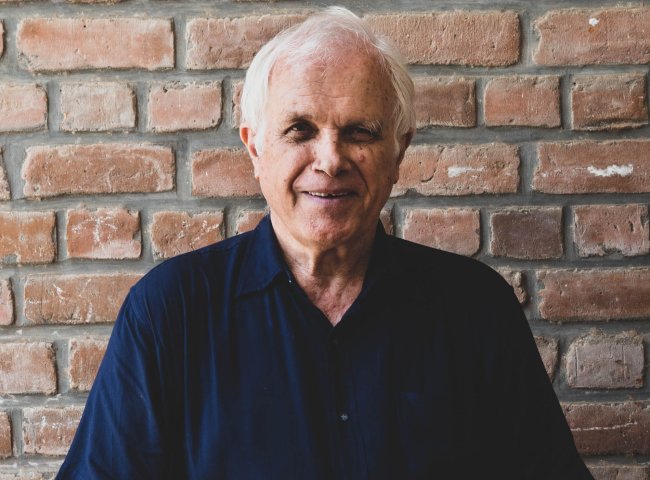 Since joining Auroville in July 1973 Alain has worked in finances and has organized the Pour Tous Food processing unit. He actively participated in finding a status for Auroville which resulted in the Auroville Foundation Act in 1988. Alain established 'SAIIER' (Sri Aurobindo International Institute of Educational Research), supervised research and published several books and monographs. From 2005 until now, he has been involved in working with the villages around Auroville as one of the first members of the Auroville team dealing with the December 2004 tsunami aftermath and then became a trustee of the Auroville Village Action Trust (AVAT).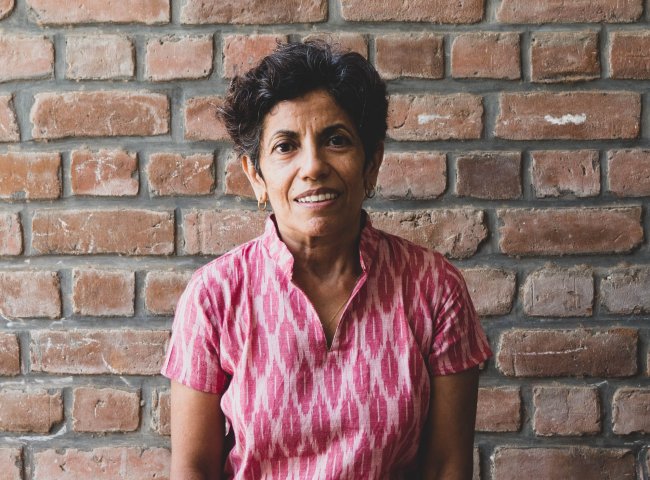 A graduate in psychology from Lady Shri Ram College, Delhi University. She joined Auroville in June 1978 and started Shradhanjali in 1980. She is also executive of Mira Boutique, the sales outlet in the Visitors Center. Simultaneously in the 1980s, worked jointly on correcting the first 3 volumes of the translation of the Mother's Agenda from French into Hindi. In 1997, Abha went on training to Pune (under B.K.S. Iyengar) and started teaching Yoga at Pitanga for 15 years. She also gave yoga classes at Last School and for a short time in Nadukuppam village.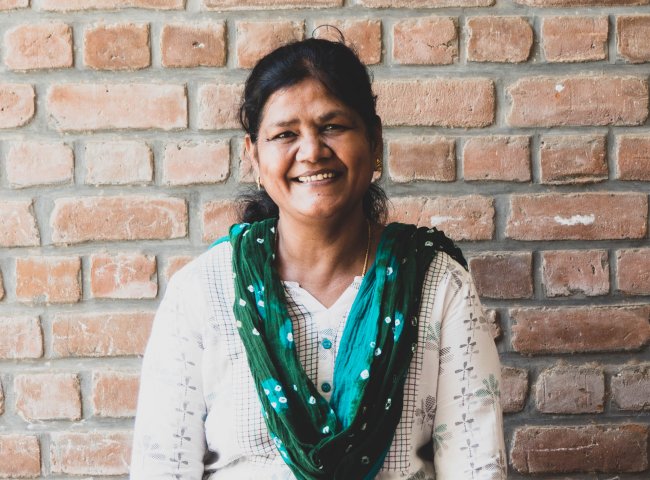 Anbu Sironmani started her association with the development field when she was a student. In college, she was on the editorial board for a women's empowerment magazine, served as President of the Anti-Dowry Association, and served as a human resource trainer for NGO's. She worked for the Village Reconstruction Organization (VRO) before finishing her Masters in Social Work with a specialization in Community Development and then joined AVAG in 1988. Anbu continues to attend regular Trainer's Trainings on Participatory Rural Appraisal, gender issues, social analysis, somatic experiencing, and enterprise development. She was a member of the Child Protection Committee, and Internal Complaints Committee of Auroville and Eaton.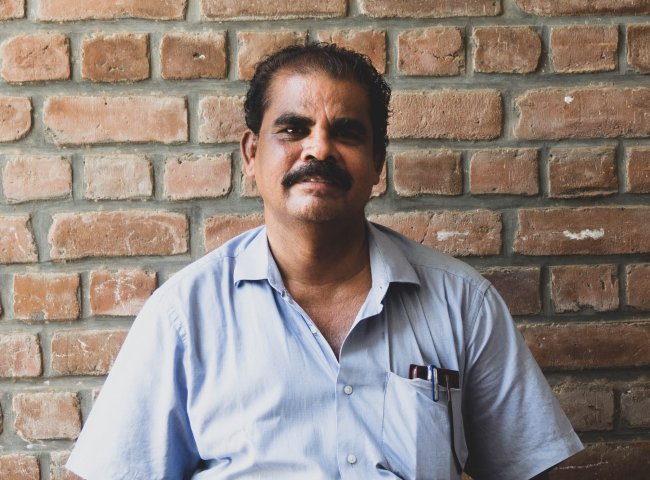 Jerald Moris has his master's degree in sociology and public administration and served as president of the All India Catholic University Federation (AICUF), at the college and later zonal level. After graduating, he joined Village Reconstruction Organization and through VRO Director Father Windy, Moris attributes much of his practical education on implementing social programmes. In 1988, he joined AVAG, and he is a member or an office bearer of different networks for development. He continues to advocate people's participation in all his initiatives.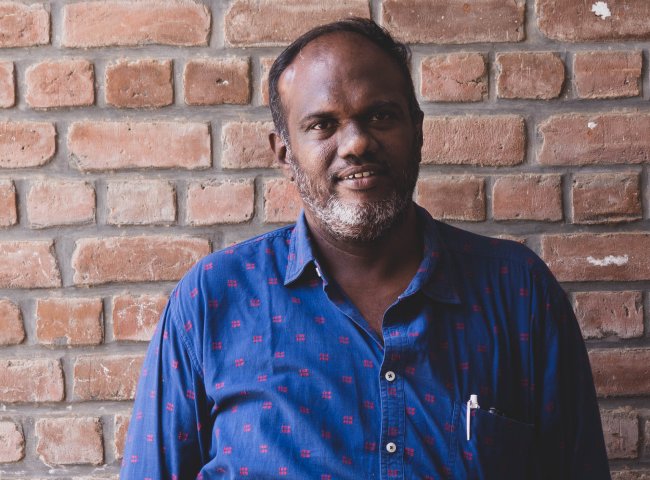 Kavery Subramaniyam, Trust Accountant
Kavery Subramaniyam has been working in AVAG since March 2005 after the Tsunami. He manages all financial tasks of the organization and also looks after several other units in Auroville in the field of Finance MIS (Management Information Systems). Among other things, his responsibilities include payroll and budget preparation, and financial risk management.
AVAG Team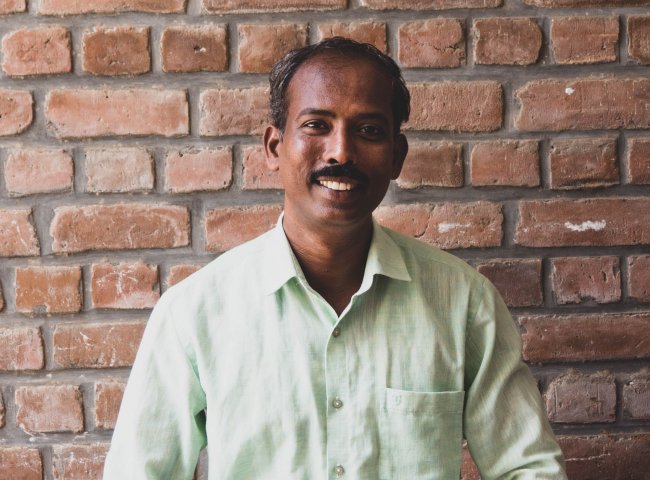 Makizh Selvam, Office Manager
Makizh Selvam is a graduate in computer science, and has worked in different business concerns before joining AVAG in 2009. "I enjoy my work at AVAG as our projects are participatory and flexible. I find the projects with women and youths very relevant and they contribute in many ways for social change. The positive working environment and team spirit make learning and growth opportunities plentiful. I value the alignment of my personal values with my work at AVAG."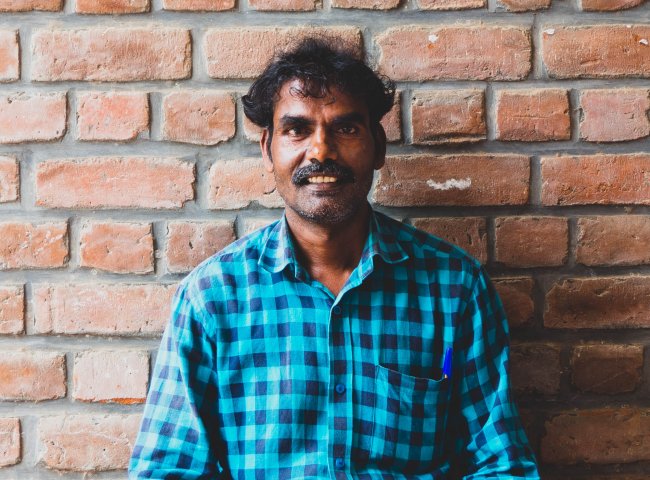 Iyappan, Cluster coordinator
"I am a post graduate in sociology. AVAG has been instrumental in shaping my career and personal growth. I joined as an evening school teacher after completing class 12, followed by a year at the Life Education Center in Auroville. But it was the two-year training program in development initiatives that truly transformed my perspective. Today, as a senior member of AVAG, I am proud to work with such dedicated individuals and contribute to the organization's success."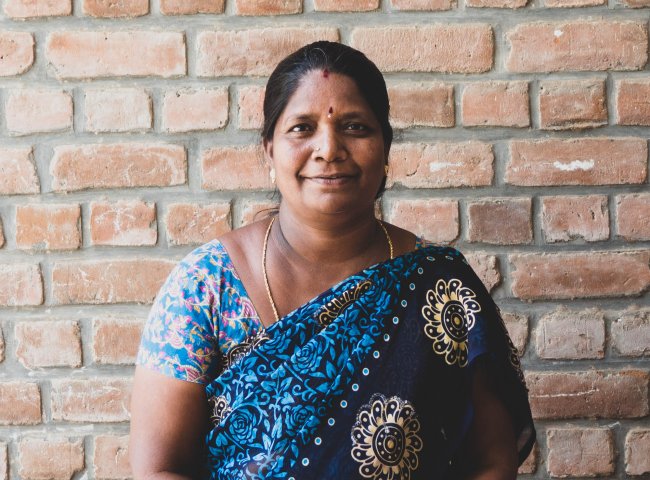 Ponnammal, Cluster coordinator
"As a commercial practice diploma holder and sociology graduate, I learned the values of equity and justice at AVAG, where I started as a youth and now work as a senior member. Working here is fulfilling because it allows me to align my personal values with my work, and provides a supportive environment for my skills and talents to grow. The care and encouragement everyone receives are the biggest contributors to the success of my organisation".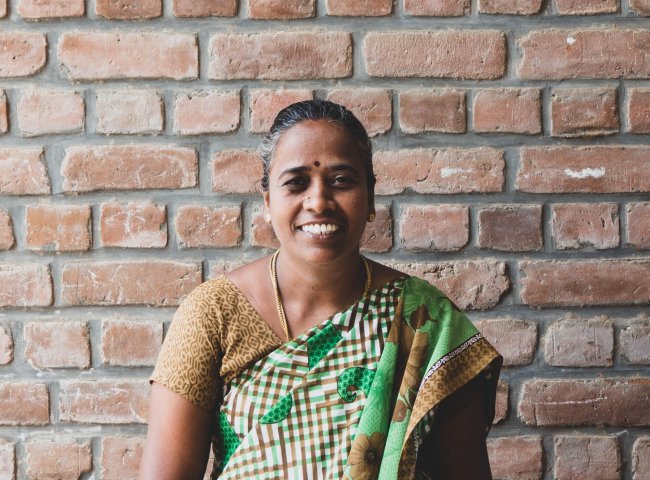 Govindammal, Cluster coordinator
"My work at AVAG is much more fulfilling than my previous computer-based jobs, and I highly recommend it as a safe and supportive environment for women and children. Helping individuals overcome challenges and improve their lives brings me immense satisfaction. Our initiatives prioritize safety and protection for women and children, and I am privileged to work alongside compassionate and dedicated individuals in a welcoming community at AVAG."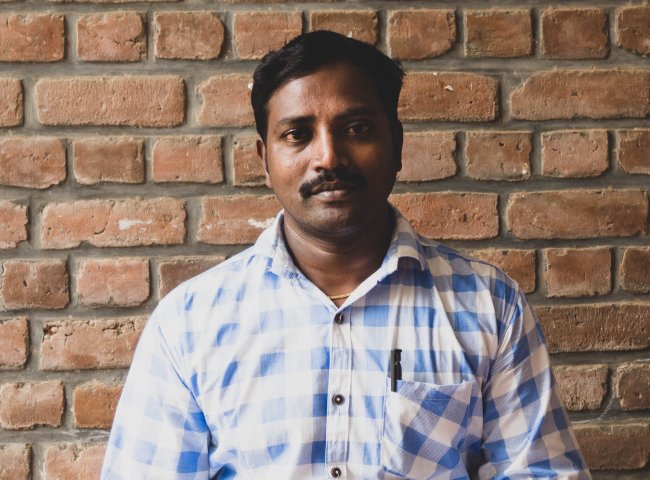 Vinoth, Cluster coordinator
"Despite having a degree in Economics, I chose to work in the development sector, and I've been with AVAG for the past 14 years. Working with people from diverse backgrounds is one of the highlights of my job. At AVAG, we strive for equality and provide a range of programs that benefit all members of society. As a local resident, I feel proud to be able to support and assist my community. AVAG provides an excellent learning environment, and I am grateful to be part of such a valuable organization."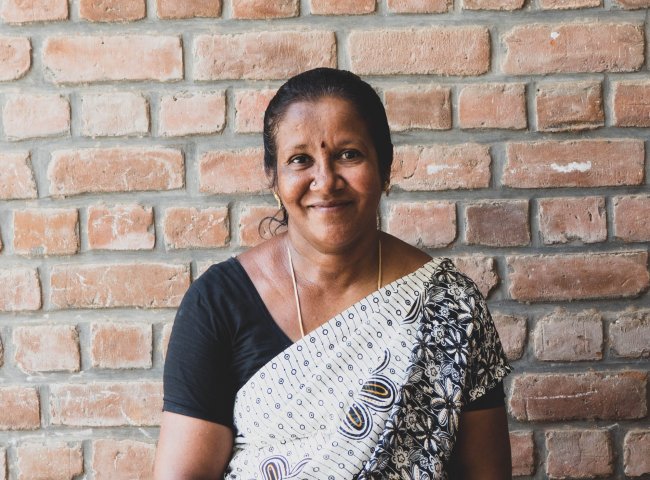 Mangai, Cluster coordinator
"For more than 25 years, AVAG has been my first and only job, and I am proud to be a part of an organization that promotes caste and gender equity through its programs. Being a sports enthusiast, I strongly believe that sports can play a powerful role in fostering social harmony and gender equity. As a native of this area, it brings me immense pride to hear people refer to AVAG as their mother's home. In our efforts to serve the community, we collaborate with a range of partners, including NGOs, healthcare providers, government departments, and Auroville units."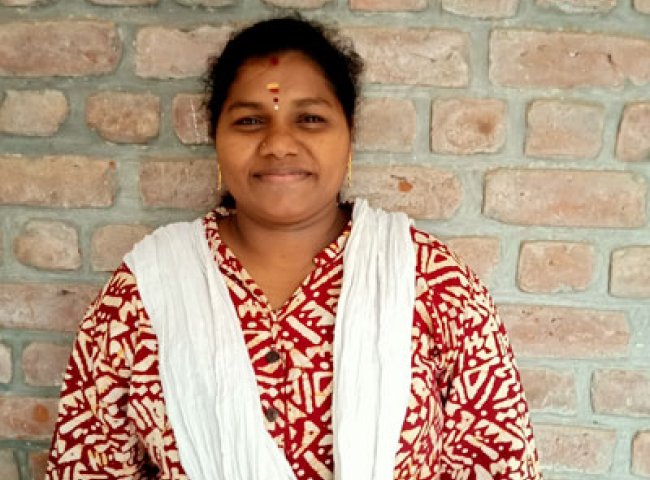 "AVAG fosters a supportive and familial environment where everyone is treated equally. Through seminars, cultural programs, and sports competitions, AVAG empowers women and provides them with courage. Healthy drinks and snacks are provided for staff members daily. As a recent addition to AVAG, I am grateful for the opportunity to be part of an organization that I have long admired as a federation member and worked closely with as a village-level volunteer during the pandemic. I am excited to develop my leadership skills and contribute to the betterment of our community through my work at AVAG."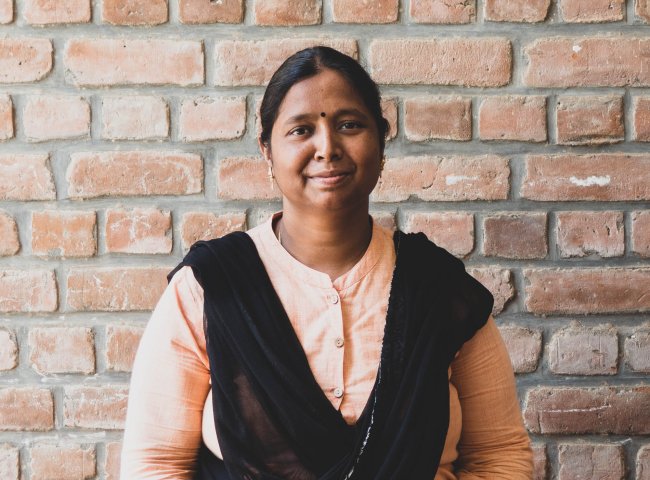 S.Guejalatchumi, Accountant
"As a post-graduate in finance management, I have worked with various NGOs and business firms. However, I chose the development sector for its freedom of work and lack of pressure to compete with others. One of the things I appreciate most about our organization is the mutual respect, equal treatment, and genuine care we have for the communities we serve. At AVAG, we constantly strive to give our best, and I am proud to be a part of such a dedicated team."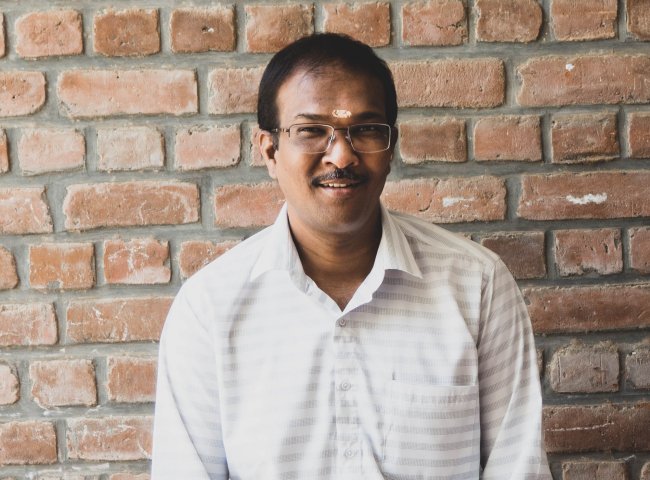 K. Dev Anand, Assistant Accountant
"As a commerce graduate, I have had diverse experiences in both the corporate and non-profit sectors. However, it was my role as a child rights educator in an NGO that drew me to the development sector, where I found greater purpose and meaning. Joining AVAG in 2007 was a turning point for me, especially during a difficult time in my personal life. I am grateful for the mentorship and guidance I received from AVAG, which helped me stay focused and committed. Despite my role in the accounts section, I appreciate the opportunities we have to attend workshops and develop our skills beyond our technical roles."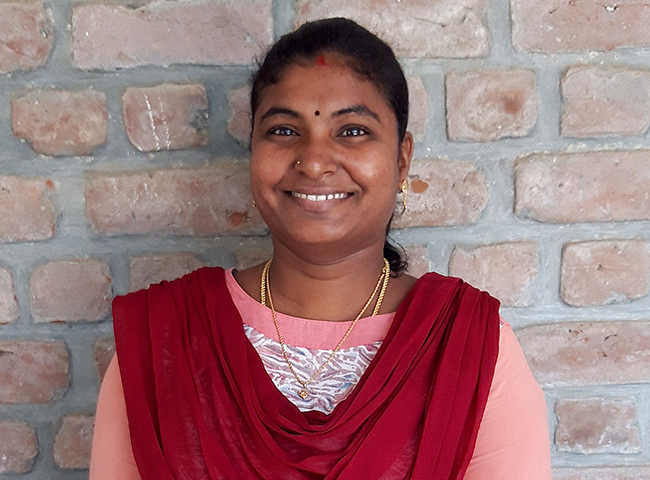 J. Priya, accounts assistant
"Although I previously worked in a microfinance organization, I was drawn to AVAG because of its powerful empowerment programs. Despite my role in the accounts section, I have been given the opportunity to participate in AVAG's empowering training and seminars. This has not only helped me develop my accounting skills, but also contributed to my personal growth and self-development."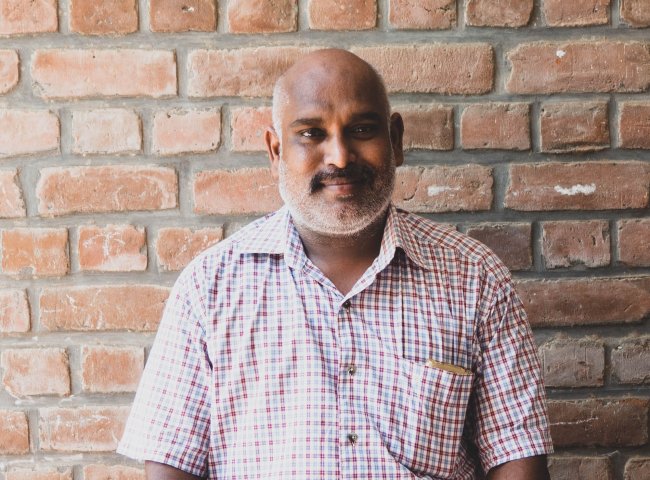 V.Vinayagam, Support staff
"At our organization, we prioritize treating people with care, respect, and love. When it comes to project execution, we are fully invested and put our hearts into achieving the desired outcomes."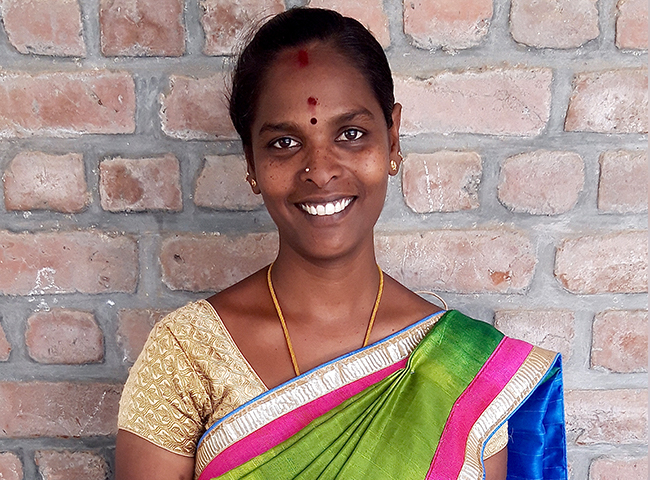 "In my 8 years at AVAG, I have found it to be a place where I can continually develop my skills and cultivate a positive attitude toward others. As someone who loves cooking, I have been able to hone my skills and now feel confident cooking for up to 500 people. The supportive and caring environment at AVAG has helped me feel safe while working here. Thanks to my experience, I now have the confidence to manage all my family functions with ease."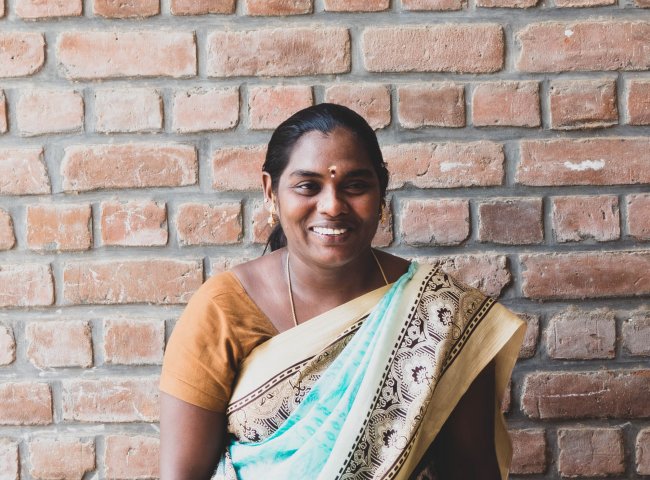 "Working for AVAG as a support staff for the past five years has been a secure and fulfilling experience for me. Through the various training sessions offered by AVAG, I have learned invaluable skills that have helped me to better align myself with the organization's values and goals."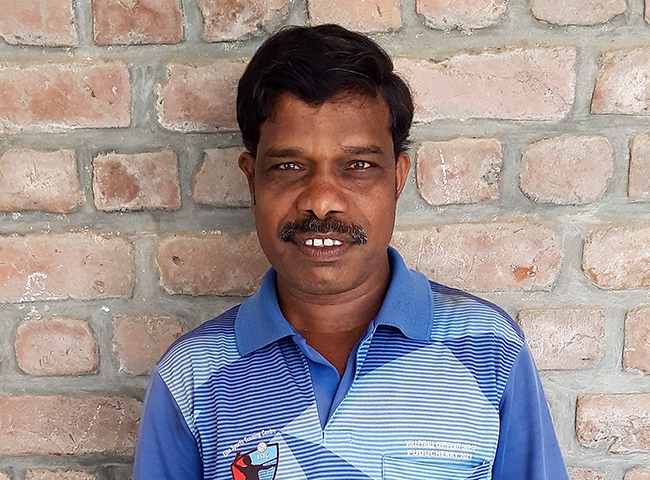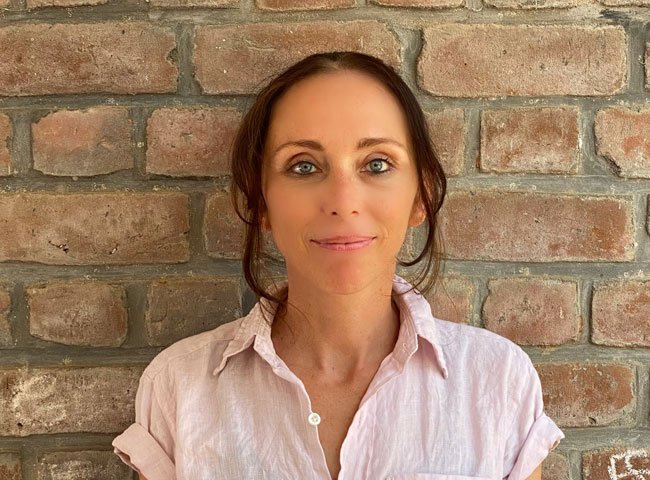 Holds a master's degree in International Affairs and has worked as an associate researcher at the Institute for International Affairs and Development, specialising in governance and conservation policies, and implementing biodiversity-friendly practices. She has been actively involved with several ecological and human rights organisations, such as the UNEP, UNDP, WRI, Greenpeace, the Berghof Foundation, Peace Brigade International, and the International Center on Nonviolent Conflict. Her passion lies in promoting transdisciplinary collaborations that bring together ecological restoration and sustainable human resource use, while acknowledging the interconnectedness of all beings.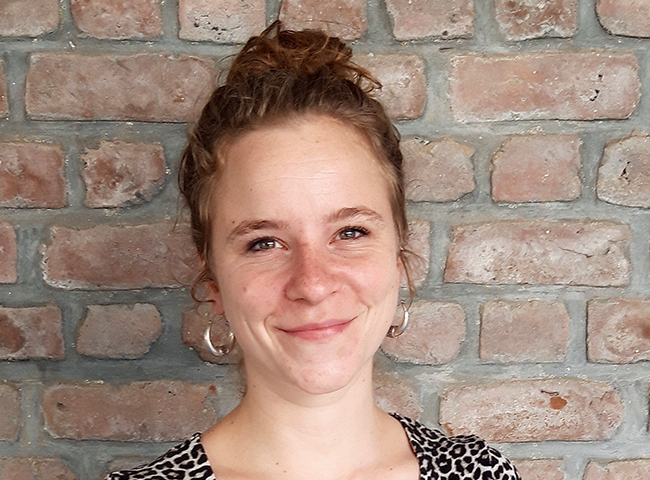 Luise, Social Media Manager
I am Luise von Hagen, a 29-year-old Weltwärts volunteer currently serving with the Auroville Village Action Group. Originally from Germany, I studied art and education at a prestigious art and design university, and later attended an intensive course as a practitioner of psychotherapy to specialize in art and trauma therapy in the future. As a volunteer with the Auroville Village Action Group, I support their mission by taking on various tasks such as event photography, social media postings, creating posters and designs for promotional materials, checking customer satisfaction in boutiques, and monitoring inventory levels. I am deeply passionate about the core values of this project, which include gender equality, mental, psychological, and physical health, and the strengthening of collective power through diverse programs, workshops, and offerings. I am excited to be a part of this community and look forward to contributing my skills and expertise to this important work."