Our Story
Handmade Products Shaped With Love
AVAL, meaning 'she' or 'her' in Tamil, is a brand made by women for the benefit of women. It is a social enterprise that has come into life with the support of Auroville Village Action Group. The brand aims to empower marginalised women from varied backgrounds through skill development in tailoring and crocheting to enhance their quality of life. The profit earned from these products supports development initiatives for women in the Auroville bioregion. Each product is hand-made, shaped with love and devotion to the cause of self-reliance and self-empowerment. At AVAL, rural women meet contemporary urban designers ranging from Bombay to France to make products in an enabling atmosphere for the conscious consumersB who aspire for beauty both inside and out.
Aims and Objectives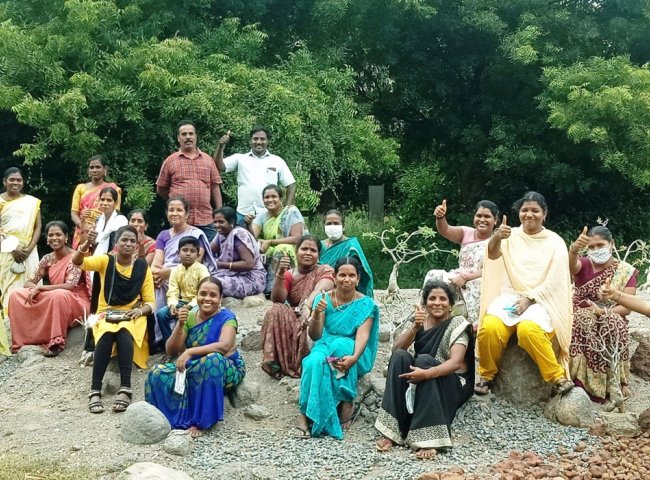 Empower Female Artisans
To empower female artisans from the bioregion of Auroville through capacity building, skill and entrepreneurial training and sustainable livelihood.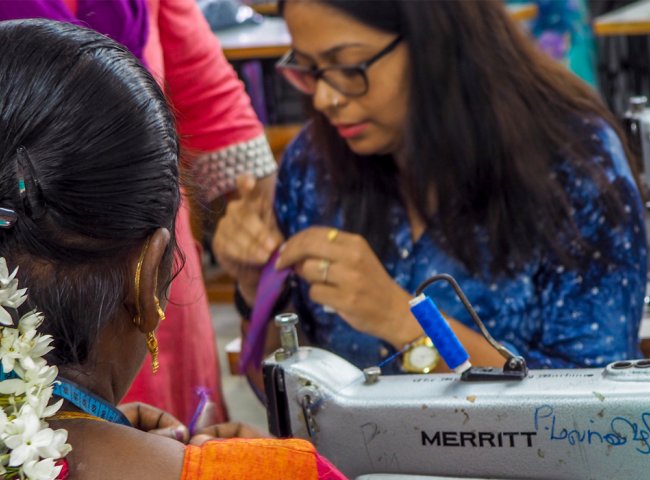 Bridge the Gap
To bridge the gap between rural traditional crafts and urban trends.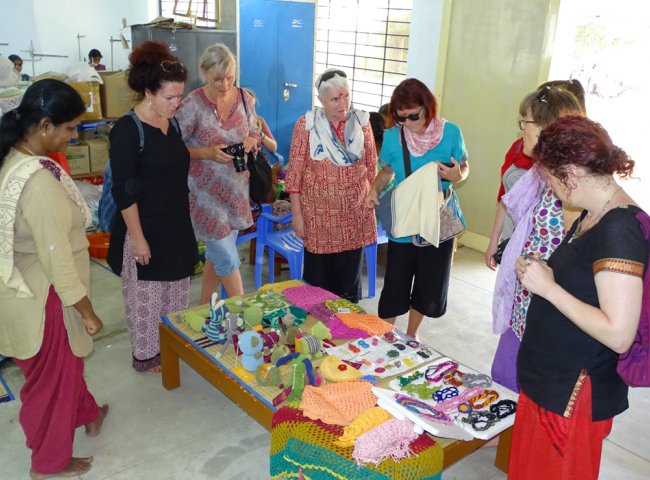 Reflect the Culturally Rich
To reflect the culturally rich fabric tradition of India through fashion.
Uniqueness of AVAL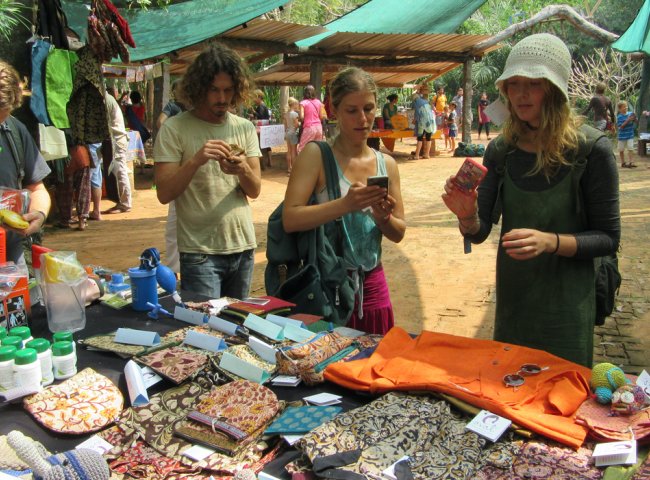 Flexible Timing and Work conditions
Flexible timing and work conditions to suit women coming from conservative households with a heavy load of domestic chores.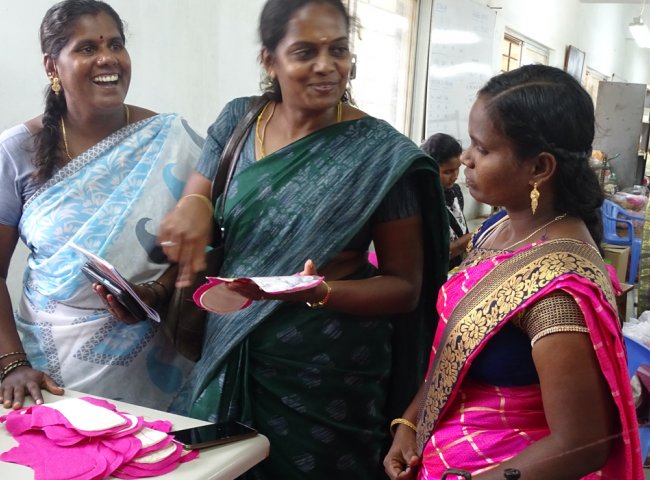 Transparent Platform
Transparent platform where the members of the enterprise are both the leaders and the decision makers.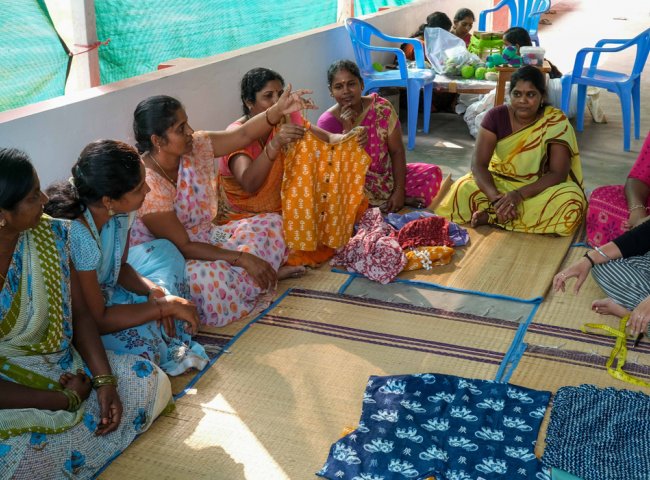 Development Initiatives
Uses the profit earned to support development initiatives for women.
Reflect India's rich fabric tradition
Our passion for local fabrics takes us to different places in India, and we use fabrics like Kanchi Cotton, Kalamkari, Ikat and hand block printed cotton from Jaipur.
We promote fabrics made of natural fibers like cotton, flax, silk and bamboo. Elderly women winding bobbins in their verandas, wives tying up warp on wooden frames while their husbands wove the wefts into the fabric, AVAL remembers the roots of this traditional textile culture.