Financial contributions are always welcome and are one of the easiest ways you can accelerate rural development and women empowerment. With your contribution, we can reach out to the poorest and marginalized communities.
With your support, your contribution will assist our programs in a variety of ways. Your money can:
$110 /€105
Supports one exchange program that creates a space to discuss the caste social issue
$40
Supports a work camp that creates improvement projects within the villages that are in the Auroville bioregion
$9 /€8
Supports a medical check up for 10 people
$35 /€30
Supports educational materials for 5 government school children
$40 /€37

Supports 10 blankets for the aged

Supports spoken english for village children

$195 /€180
Supports a house repair for deserted / single women
$5 /€4.50
Supports a sports program for children
Image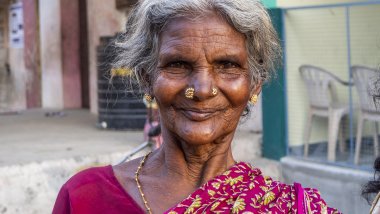 AVAT
Auroville Village Action Group is a unit of Auroville Village Action Trust (AVAT), Auroville Foundation, a 12A registered Trust with section 80(G) status of income tax act, and we are eligible to receive foreign funding via the Foreign Contribution (Regulation) Act. Pls. inform us when making a donation. You can easily donate online via net banking, credit card and debit card.
AVI-USA can accept donations in any currency via credit card, PayPal, or Google Pay (no wire transfer fees) For all other centers, please see Auroville International.
Please drop an email to let us know of your donation in your covering letter and specifying whether you would like to receive a tax – exemption receipt or normal receipt.
How to Donate
Kindly follow the Link
Additionally, you can send a manual transaction via the bank details below:
Bank Details
Auroville Financial Service Number:
0226
Bank Name:
State Bank of India Branch
A/C Holder Name:
40106120526
Beneficiary:
AUROVILLE FOUNDATION
A/C Holder Postal Address
Auroville Foundation,
Auroville - 605101.
Tamil Nadu
India Bank Postal Address
FCRA Cell State Bank of India,
New Delhi,
Main Branch 11,
Sansad Marg, New Delhi 110 001
Bank Phone No. 011-23374050