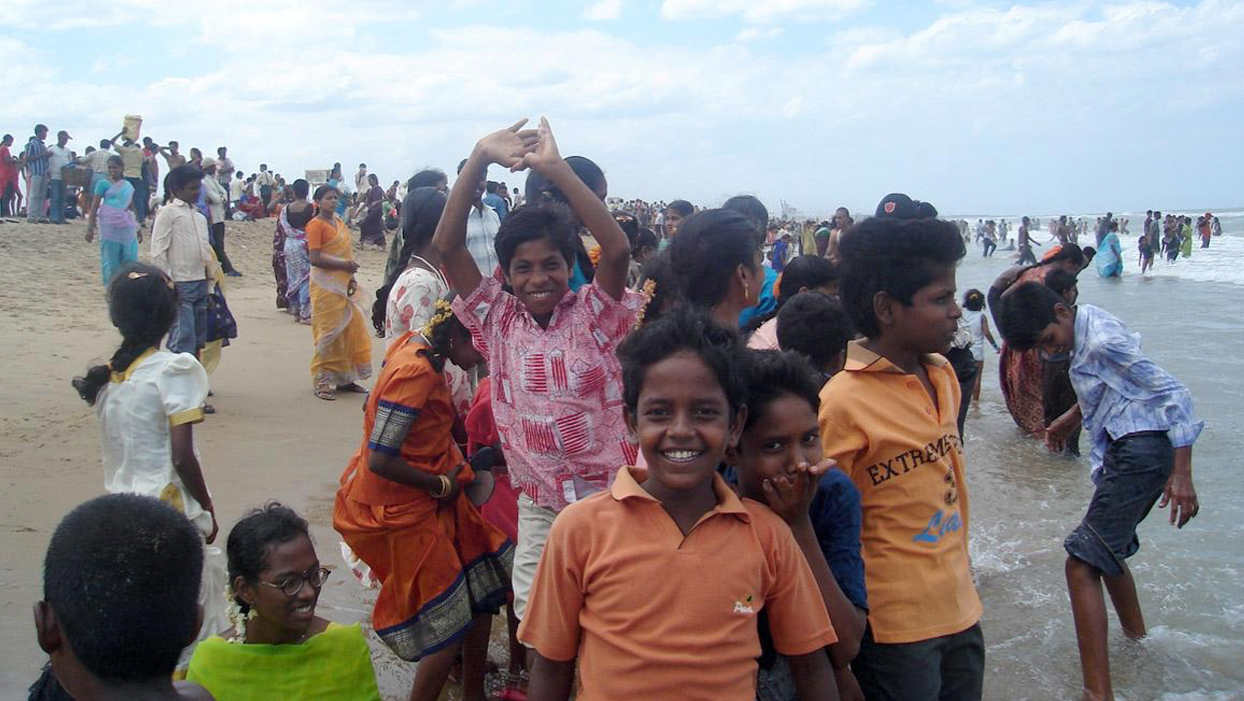 Welcome to Water Matters, where we dive deep into the importance of freshwater and the efforts made to ensure its availability to all.
Water has no boundaries. Acknowledging this, seven different organisations working in different watershed areas, joined hands to celebrate 'Water Fest' in seven different zones for seven weeks starting from the 2nd of February 2023 to the 22nd of March 2023 which is International Water Day. The event was inaugurated in Pondicherry and the event ended in Auroville with a weeklong celebration. 
The theme for this year's World Water Day was "Accelerating the change to solve the water and sanitation crisis," which highlighted the crucial role of water in our daily lives, from fulfilling basic needs such as drinking and sanitation to sustaining agriculture and industry.
At AVAG, we are committed to creating a world where water is valued and protected for the benefit of all. Together with the Auroville community, we took the opportunity of World Water Day to raise awareness about water scarcity and pollution while advocating for sustainable solutions.
Our efforts didn't stop there! We collaborated with several villages and 12 schools from the Auroville bioregion to reflect on the importance of water in our lives, inspire action to protect this vital resource, promote sustainable water use, and celebrate. 
Competitions for children, wall paintings, and awareness sessions were parts of our celebrations to honor water. We greatly appreciate the efforts of the schools and the communities in making the celebrations special. To add flavor to the grand finale in Auroville, our women in the women's groups and AVAL gave cultural performances on the theme 'water'. Further, in the spirit of human unity and linking the communities and Auroville, AVAG mobilised the leaders and the women to join the celebrations in Auroville. 
As a part of the celebration, AVAG organised the communities to bring water from the water bodies in the villages like Bommayarpalayam, Kuilapalayam, Edayanchavadi, Kottakkkarai, Irumbai, Alankuppam, Sanjeevi Nagar, Annai Nagar, Rayapettai, Rayapudhupakkam, and Mathur.  Auroville water was collected from 324 cities of 200 hundred countries at the time of the 50th anniversary of AV, and water received from the villages was poured into a decorated pot as a symbol of unity and harmony and taken back to the villages to be immersed in the water bodies in the villages. Village leaders, youth, and women came in large numbers to the opening and closing functions of the fest in AV.
By working with the community, we aim to ensure that water is available to everyone and used sustainably. We hope to inspire everyone to take action to protect this vital resource and to create a world where water is valued and protected for the benefit of all.
Together, let's take steps towards creating a sustainable future where freshwater is available to all.